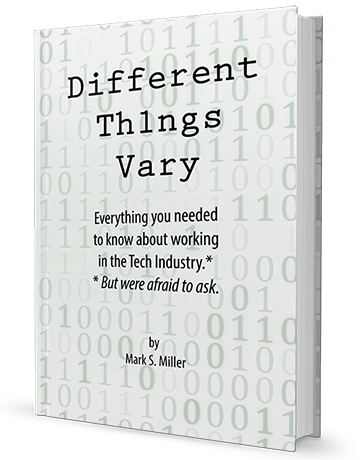 "Different Things Vary" distills four decades of experience in the Technology Sector into a concise guide to working and living in the industry.
The book is divided into sections covering "The Work", "The Business", "Start-Ups", "Freelancing", "Management" and "The Life". Included in each section are chapters which provide rules to help navigate working as a software developer.
For folks who've been in the industry a while, these pages will read more like a humorous review of all too familiar folklore and experience. For everyone else, hopefully it will provide a few nuggets of previously inaccessible wisdom.

News